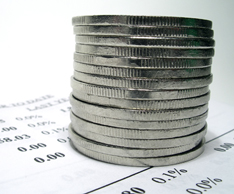 Mint Investments Limited
The Company is a Public Limited Company incorporated as Mint Investments Limited in Kolkata on 11th January,1974. under the Companies Act, 1956. The  Company is registered as a Non Banking Finance Company (NBFC) with Reserve Bank of India. The equity shares of the company are listed  on Calcutta Stock Exchange.
Registrars' & Transfer Agents
Maheshwari Datamatics Private Ltd.
6, Mangoe Lane, 2nd Floor,
Kolkata – 700 001,
Phone No: (033) 2243-5809/5029,
Fax: (033) 2248-4787,
E-mail: mdpl@cal.vsnl.net.in
Website: www.mdpl.in
Corporate Governance
The Company is in compliance with the corporate governance requirements as per the Listing Agreements with the Stock Exchange. The Company believes in good corporate governance and emphasizes on transparency, accountability and integrity in all its dealings without compromising on any of its obligations. It seeks to focus on regulatory compliances, fair play, justice and aims at enhancement of long-term shareholder value. The Company endeavours to improve on these aspects on an ongoing basis.